About Aztech
Aztech Environmental Services provide bunded as well as single skinned oil and water storage tanks, pumps and monitoring equipment.
Case Studies
Aztech Environmental Services have a wide range of companies who they have done work for, and below are a few of the larger companies who have commissioned Aztech Environmental Services.
Diagio GB Ltd. (Guinness)
MOD
ICI
KNAUF Insulation
British Energy - Nuclear Fuels
Dalkia Utilities
St. Regis Paper
HM Prison Services
Mitsui Babcock - Energy Services
Britannia Zinc
Aztech Environmental Services have Employers Liability Insurance of up to £5 million, click to view our certificate
Confined Space Training
Published in January 2004, these standards apply to all people working in or at confined spaces on behalf of water companies in the UK. They were developed at the request of the Health and Safety Executive, to standardise requirements and procedures and to simplify the method of demonstrating staff competence.
Based upon assessed risks, nationally agreed standards of competence have been written and endorsed by the whole industry.
all Aztech employees are confined space trained and fully competent to deal with all tasks required.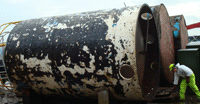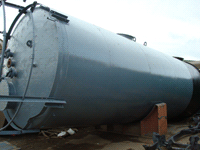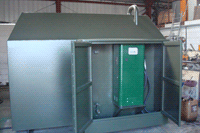 Refurbished Tanks
We primarily focus on re-furbished products as experience tells us these are often more cost effective for their required use.
Refurbishing of tanks requires shot-blasting a pre-owned tank in order to fully cleanse and remove all traces of previous use. the tanks are then re-painted, fitted with new equipment and pressure tested to ensure they meet all manufacturing standards.
The following images show our before and after tank refurbishment work:
Before: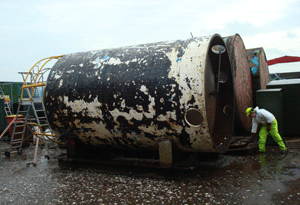 After: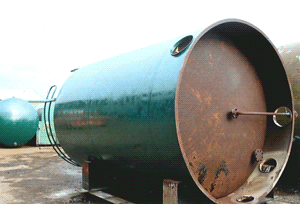 New Tanks
We are able to produce new, custom specification tanks.
The following images show our tanks created for specific customer requirements: